Welcome to `a faires Events! How exciting! This is our very first blog post. Since it's our first post, I thought I'd take this time to share with you what our team loves about weddings. Everyone loves the ambiance and symbolism behind weddings, and no matter how many weddings we do, each one is a unique love story we get to be a part of. Some of our team members are married and some aren't quite there yet, but they all know what they love about weddings.
Maria: I love LOVE. Who doesn't? Love is my number one reason why I do what I do. That warmth you get in your heart when you read a great love quote, that giddy feeling you get when you see your partner smile at you, the smile you get when someone tells you I love you – that's why I love weddings. Weddings help us celebrate a union between two people who love each other. Celebrating love should be one of the most important things we have in our life and we should be able to share that to the people that matter to us.
The best part of working a wedding is honestly the people. Whenever I see my clients and see the love they have for each other – not only does it bring me joy, it brings me hope. With all the bad things happening all over us, it's a great feeling to see something good between two people.
Ashley K.: Weddings are such a blessing to not only witness, but to be a part of. Being able to work with couples and their loved ones, and being given the opportunity to execute their vision for their special day is such an honor. I'm all about the details, and I absolutely love seeing how our clients choose to incorporate their own special touch and flair into their wedding day. Every couple is unique and every wedding is different, and that's what makes this job so much fun. However, what I love the most is being able to help relieve some of the stress, work, and worry so that all they need to do is focus on enjoying themselves and each other. At the end of the day, if they are happy and smiling, that's all that matters to me. A happy couple = A happy heart in my book. For the joy of knowing I had a hand in helping someone create memories that will last them a lifetime, is an amazing feeling. And as an extra bonus, being able to see the look on our couples faces as they make eye contact as the Bride makes her way down the aisle, is absolutely priceless and is hands down my favorite moment of each and every wedding that I am blessed to be a part of.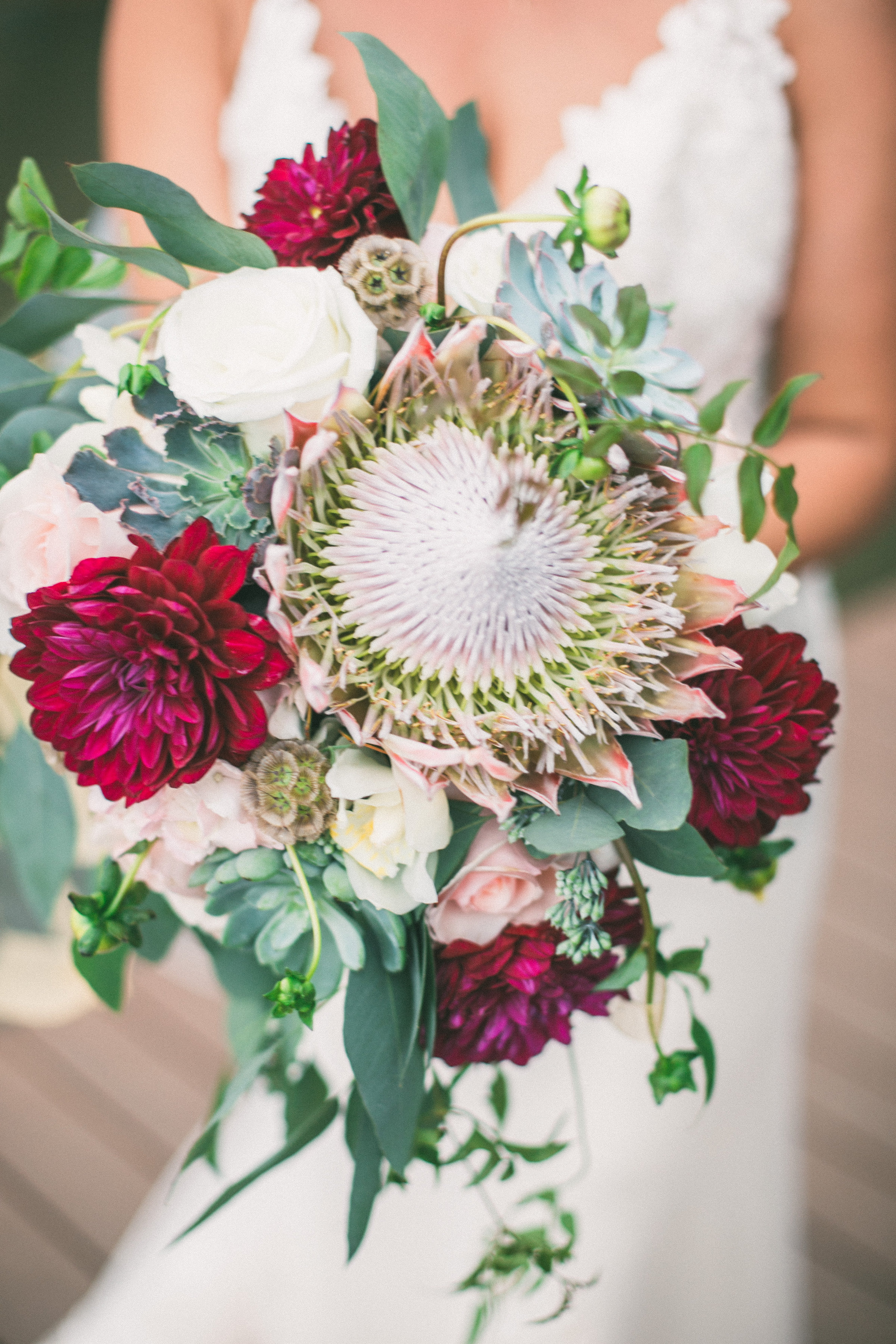 Kamaile: I love helping couples with their wedding because it's a special day for them and all I want to do is make it easier for them to enjoy their celebration. I want them to not stress about the little things and just enjoy each other. I also love to see the vision for their dream wedding come together. Every couple has different personalities and I love when they show themselves as individuals and as a couple through their decor and style. Weddings are an emotional roller coaster of happiness and every detail and moment says something about them and I am so happy to be apart of every wedding I've done so far.
Ashley L.: I've always had this sort of love for planning and coordinating events. There's just something about the thrill of brainstorming events and activities, and then seeing the reaction on people's faces when they are having a good time just makes me feel good. I finally decided to pursue that passion when I got engaged and was attending my first wedding expo, that's where I found Maria from `a faires Event Planning. Although I was on the search on finding my own vendors for my wedding, I thought, what the heck, I'll just ask if they're hiring so I can finally find out if event planning was actually "my thing." It's now been about a year since I've been with `a faires Event Planning as their Event Assistant, and I can proudly say, yes, this is my thing! Working weddings has brought me a new sort of happiness, it's really like my fun job! I work an office job full-time on the weekdays, which can be a bit routine and mundane. But working at weddings, things are always constantly changing. Different clients, different ideas and last-minute crazy things always happen. But I love that! I love working up a sweat and running around trying to set-up the events. I love visualizing the couple's ideal wedding and then bringing that to life. I love interacting with the couples and their guests. And at the end of the day if the couple is happy with their wedding, I can leave a happy person, knowing I did my job well and the client is satisfied.
When I think of people wanting to get married, I think of people who's been through many obstacles together and at the end of the day, still want to be with each other (or haven't killed each other yet haha). And that's why I love weddings; it's a symbol of true love and a celebration of two people exchanging their marriage vows. So whenever I get an invitation to someone's wedding, it truly is a blessing since I understand how expensive it is per head, and out of all the people they could have invited, I just feel special to have been selected to attend their wedding. To be able to witness a union first-hand is just so emotional and beautiful! I'm a total cry-baby too…I get so emotional seeing the beautiful bride walk down the aisle in her breathtaking dress, seeing the groom choke up in tears but still trying to remain "manly" and then watching them exchange their vows, it's all such a wonderful event to experience! Marriage to some people is just a piece of paper. But to me, marriage is taking your relationship to the next level. It's fully committing yourself to that one person by staying loyal to them no matter what challenge comes your way until death does you part.
Autumn: What can I say? I love so much about weddings! The stories of how they met. The moment they "knew" this was it for them. The traditions they pass on. The themes, the decor, the fashion, the food and the fun! Being able to watch so many love stories, helping them make their wedding dreams come true, making a lasting bond with all of our couples, and then watching them go on to grow loving families and enriched lives from the love they have. I love keeping in touch with them and hearing how happy they still are. It reminds me about the reasons I fell in love with my own husband. I'm honored every single time a couple chooses us to help their wedding dreams come true.
If you'd like to schedule a free consultation to see if we're a good fit for you, please email us at info@afaireseventplanning.com